The Cleveland Browns posed a question on their Twitter account: is there a running back worth the No. 1 overall pick?
Penn State's
Saquon Barkley is the only player that would be considered for that honor. The team posted a picture of a Penn State player in connection to the article but it was not Barkley. It was freshman safety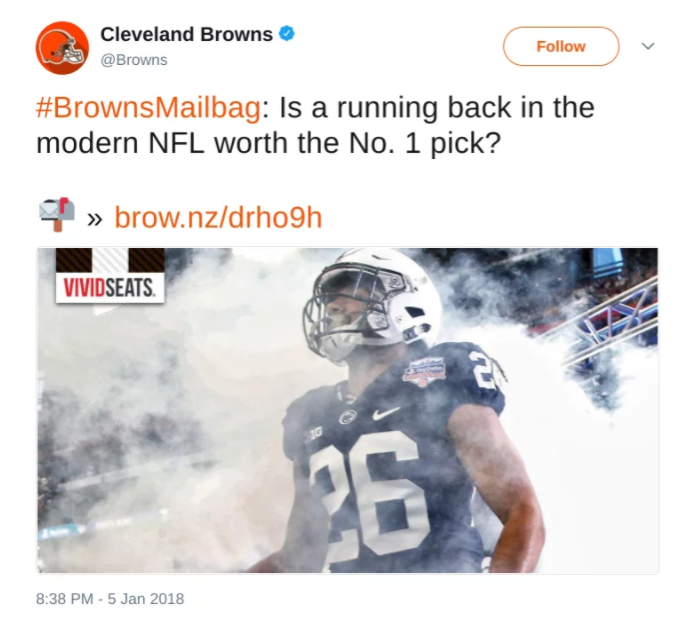 It was an honest mistake. The picture was incorrectly tagged as Barkley. The two share the same number but play different positions.
The error was magnified because it is the Browns, who are coming off the second 0-16 record in NFL history. Cleveland possesses the No. 1 and No. 4 overall selections in the 2018 NFL Draft. The post was deleted and it has since been corrected.
Source : https://247sports.com/nfl/cleveland-browns/Bolt/Cleveland-Browns-post-wrong-image-of-Penn-State-Saquon-Barkley-113350790